Preliminary measurements on Prague ring road
truck Iveco Trakker, total weight 25 t
December 2012
– photos taken during a seminar about realworld emissions measurements at science-technology park in Roztoky near Prague. This truck, loaded by sugar beet, was centre af attention.
Test drivers dr. Fenkl and Dr. Vojtíšek (left photo), detail of sampling probes in tailpipe (right photo) – these pipes don't stick out to near space.
The sciencists, combustion engines engineers and students are examinating the tested vehicle.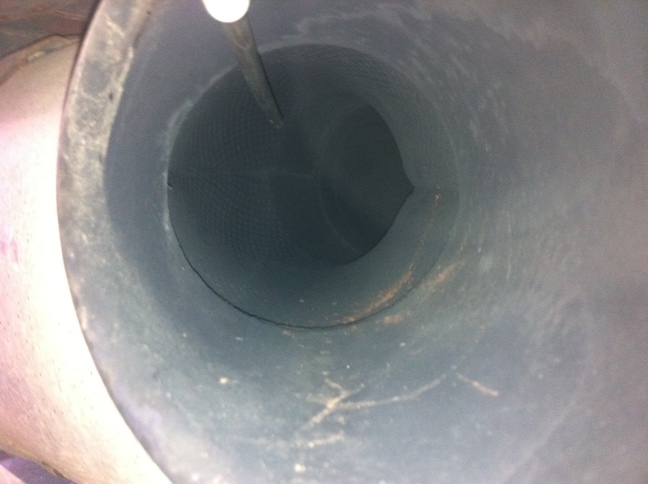 Look inside the exhaust pipe
Preliminary experiments at ringroad in Prague
lorry truck Iveco, 7 tuns, manufactured 2012
October 2012

This vehicle represents current possibilities of diesel engines – is equipped with diesel particulate filter and showed very low emission levels during two days of test drives, what is apparent form absence of carbon particles deposits in expaust pipe.
Orientation measurement carried out on DMU of Czech Railway 854 series during real operation in order to test PM sampling during real operation. The experiment were performed during June 2012 on track Praha – Turnov.
This engine was OK with relativly low emission levels. The testing team was lurking at various station for long time than a more abundant source was observed. The black cloud was limited to few second during acceleration.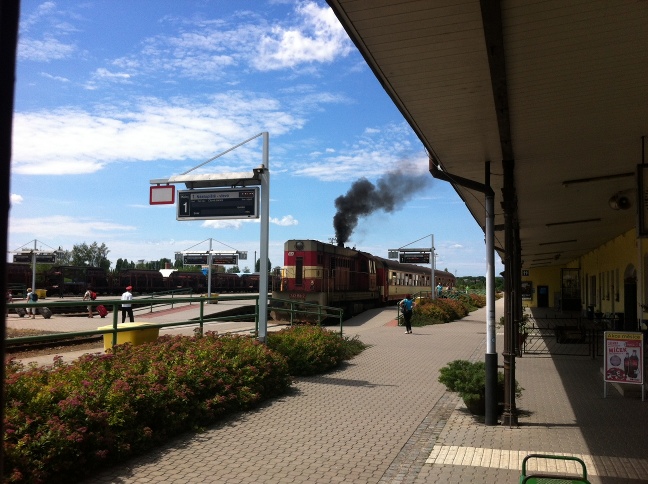 Passenger car evaluation – tests of equipment for dynamic investigation of particles

This purring passenger will tell us what is leaving the tailpipe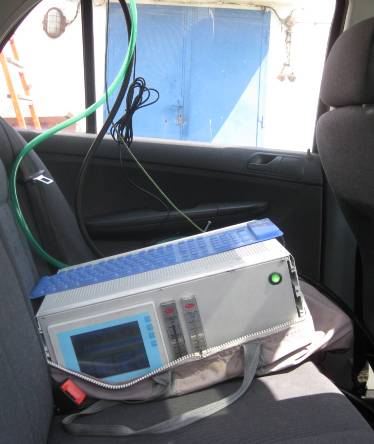 Eyuipment is installed, we can start driving tests
Night congestion at D1 highway close Prague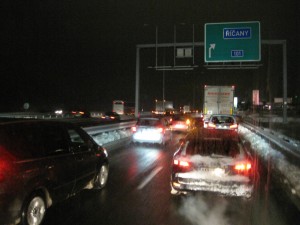 A truck drive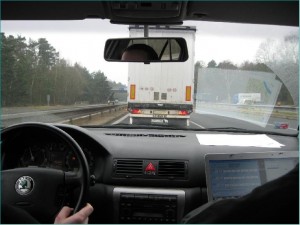 Evaluation of truck with trailer – DAF 1505, manufactured 2006, EURO 5, Prague and surroundings
Iveco EuroCargo experiments, EURO 3, moving of High volume air samplers